October 5, 2021
College in $2.6M Abuse Payout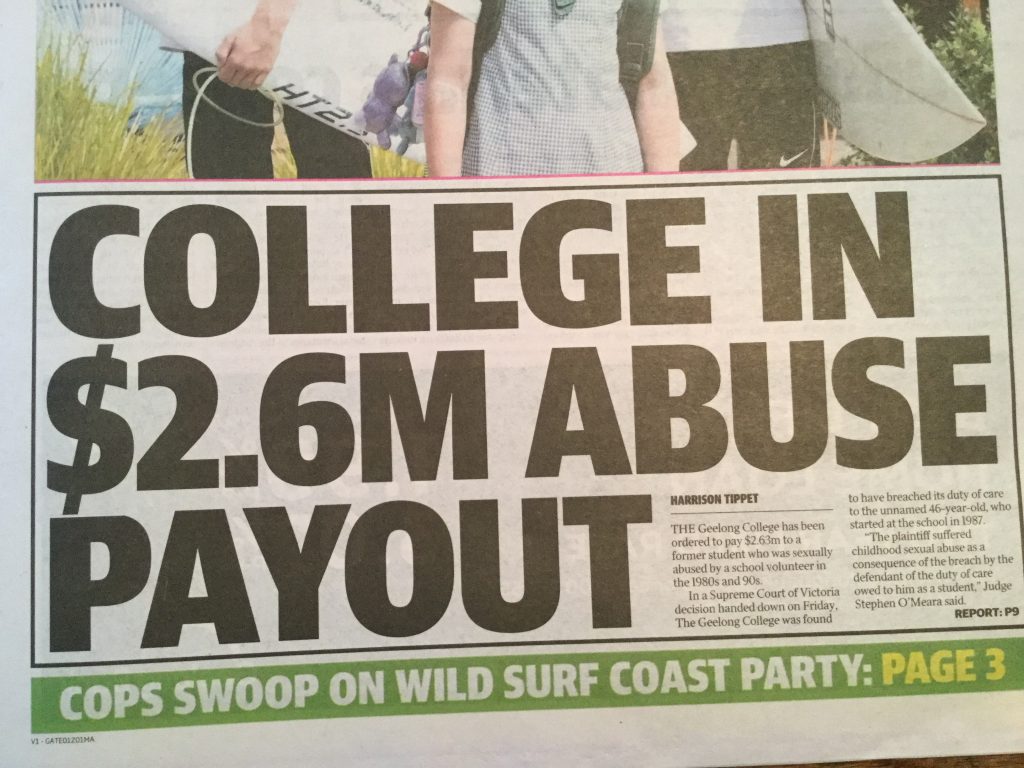 The Geelong College has been forced to pay $2.63M to a former student who was sexually abused by a school volunteer in the 1980s and 90s.
In a Supreme Court of Victoria decision handed down on Friday, The Geelong College was found to have breached its duty of care to the unnamed 46-year-old, who started at the school in 1987.
The abuse, which was not disputed by the school, related to that committed by volunteer Bert Palframan, then in his 70s, who helped students with woodwork at the school's House of Guilds.