November 16, 2018
Dying Man Wins Record $1 Million Compensation Payout for Christian Brothers Abuse
A Perth man who has been awarded a record $1 million compensation payout for abuse suffered at the hands of Christian Brothers says he would have been happy simply with an apology.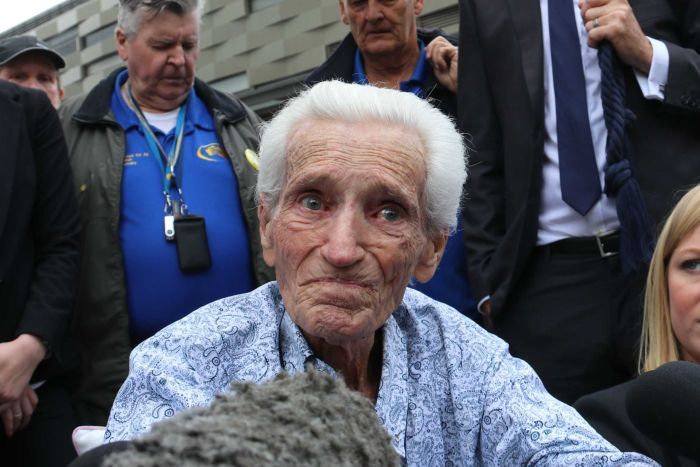 Paul Bradshaw took legal action over sexual abuse he suffered in the 1950s and 60s.
Under the terms of the settlement he will be awarded $1 million and will also have his costs paid by the trustees of the Christian Brothers.
It is believed to be the highest single payment awarded in Australia as a result of legal action against the Christian Brothers.
Outside the court Mr Bradshaw, who only has six months to live, said money was not what had motivated his fight.
"I wasn't going for the money. I was just going for justice," he said.
"It's all I wanted was justice, nothing else.
"I didn't want any money. I just wanted an apology off the Christian Brothers — I would've been happy with that.
"The money I get will be going to my family so they don't have to grow up being … like, I lived on the street most of my life.
"And I don't want them to go through the same thing I went through. I want them to have the opposite to what I had — at least get a start in life, which I never had."
Mr Bradshaw suffered abuse at the Castledare and Clontarf orphanages run by the Christian Brothers.
He said after he left, when he tried to tell a judge what had happened he was sent to a psychiatric hospital.
"When I told the judge my problem, he more or less called me a liar and sent me to a place called Heathcote," he said.
"I was sent there for six months and fed tablets, you walk around like a zombie.
"When I went back to the court after six months, I must have told a doctor what had happened and the doctor recommended that, 'this boy should never be put in a home again after what he's been through'.
"In 1993 I applied to the courts again … they stretched it out from 1993 to 1999 when I got a letter from the DPP saying I can't take a dead man to court."
Mr Bradshaw said the abuse started in the 1950s and his main abuser was a priest by the name of Brother Murphy.
The priest continued to have access to the boys, even although he had been reported for child sexual abuse in the 1940s.
Mr Bradshaw had reported the abuse at Castledare and Clontarf but was told he was "dreaming".
In the 1990s, Brother Murphy was extradited from South Australia to WA but suffered from ill health and charges against him were dropped. He has since died.
Mr Bradshaw has become the first person to have successfully brought a legal claim regarding historical abuse in WA, where survivors previously had little recourse.
Recent changes to legislation in Western Australia have removed the time restriction on survivors taking legal action.
Mr Bradshaw's lawyer, Michael Magazanik, said his firm was handling 60 claims regarding abuse at Christian Brothers institutions in WA.
He said Mr Bradshaw's settlement was many times larger than any sum the Christian Brothers had paid out before.
"The Christian Brothers have a long and shameful history of paying people like Paul pitiful sums of compensation. This is many times greater than any amount they've paid previously," he said.
"Literally hundreds of boys like Paul were sexually abused by a whole raft of paedophile brothers — the consequences of that crime are now coming home to roost for the Christian Brothers.
"It's very likely that many of these cases will be settled.
"Paul had an enormously strong case. In the end, the Brothers gave up fighting on whether or not they were responsible.
"They conceded they were responsible for the damage the abuse caused him."